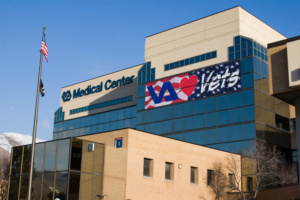 As one of the oldest and most expensive government agencies, the VA is constrained by unions, continuing lack of oversight and failed stewardship. It is time to change the course of the discussion, reportability, and accountability and move the Healthcare and hospital facilities/administration of the Veterans Administration to and under the Department of Defense. The current VA then should be one of sole administration of Veterans issues and benefits administration.
The justifications are endless to reposition the VA under the Department of Defense, those most notable and listed below.
The VA services process system was created during the FDR years and since has had an almost manual custom coded software upgrades where no cutting edge technology exists. The VA process and procedure platform is perhaps one level above a paper and pencil system. The hardware is up to date but the software systems are archaic. Making full use of more advanced computer structure would be a giant leap forward.
At the VA, there is no integrated database integrated system connecting the VA's to each other, or to the Social Security Administration, or the Pentagon or to locations where vital service records are stored. At issue, when a vet seeks medical service from a different VA facility, he/she must have their own complete records with them, when burial services are requested, the VA does not recognize death notices/certificates from the SSA or the Pentagon. Under the Department of Defense, connectivity and approvals and sped-up considerably.
Vets today are allowed a 30-minute appointment with the doctor, 20 minutes of that the doctor is working the input process into the computer, paperwork too cumbersome. Having a feature like Dragon, voice to text is required, an inexpensive and forward-leaning solution managed by dedicated active military software personnel.
The VA personnel has no empathy, compassion or recognition of the veterans, there is no respect, no honor, no appreciation, hence no customer service. Brothers keeping watch over brothers will immediately cure this condition.
30% of medical cases are for hearing loss, the veteran must prove military service where hearing loss was probable, 50 mm howitzers, cannons, artillery etc. Research and development under which the medical community as DoD contractors can address this condition on veteran case files while being assertive in curing and addressing hearing loss prognosis that would relieve medical case backlogs.
At the VA, there is no peer support staff, meaning VA ambassadors that promote and market the services offered by the VA, items like housing, education, loans, job searches benefits go unknown to those former active duty uniformed personnel. Incorporation of other current Department of Defense benefits for active personnel is prudent and pro-active.
Doctors at the Veterans Administration have no structure or set schedule or term. VA doctors see about 2-3 patients a day, in the civilian world, doctors see 6-10. If a doctor does not show up for a workday and veterans have scheduled appointments, there is no call made to the veteran and to reschedule appointments go out another 3-4 months. Using automated scheduling and an active outward call program is the solution and the DOD currently applies these technologies.
Veterans are forced to be self-advocates such that they have to navigate a labyrinth and bureaucracy that is not understood and leads to erroneous ratings and alters benefits. Words have meanings, where clarity and protocols within the Department of Defense offers an immediate change to the culture and attitude.
The VA is union heavy, where up to 5 unions exist in some locations, where the worst is SEIU, the most corrupt and felonious of all labor organizations, hence no one can be fired for dereliction of duty, altering paperwork, malfeasance, drug abuse, etc. Under the UCMJ, this behavior would be eliminated immediately.
Phone numbers for assistance to VA locations are voice mail and push #'s hell only to receive countless recordings, having the Department of Defense apply the existing telecom structure would eliminate this condition.
Veterans cannot seek simple medical procedures from civilian locations like a' doc in the box', dentist or even a closer military base for items like stitches, x-rays and even prescriptions like an antibiotic. The vets should have a choice card, demonstrating military service that is accepted at any local medical facility and could even have a modest co-pay. Under the Department of Defense, oversight of this process would be expedient.
The VA has no process to educate or seminars to aid in advancement for jobs for existing employees or for returning vets to gain an education and work at the VA in R&D, IT, the medical field, vets should work for vets due to the fraternity/sorority and military ethos. This issue is readily adaptable within existing programs at the DOD.
All VA locations should have random polygraphs or voice testing to determine honesty, work ethic (not selling narcotics or theft). These systems are currently in use at thousands of Defense and military posts domestically and globally.
Privatize a select group of existing VA hospitals by transferring them to the local communities and counties.
The views expressed in CCNS member articles are not necessarily the views or positions of the entire CCNS. They are the views of the authors, who are members of the CCNS.