Regular readers will note that we have presented a number of posts about soldiers who have been jailed during the commission of duty or have received unduly harsh sentences. You can read about Clint Lorance, Matthew Golsteyn, Michael Giles, Anthony Benavides. . . and now you can add to that list: Derrick Miller.
Once again, we are punishing our soldiers for fighting the enemy. We have the Gitmo 5 as part of "peace" negotiations while our men sit imprisoned.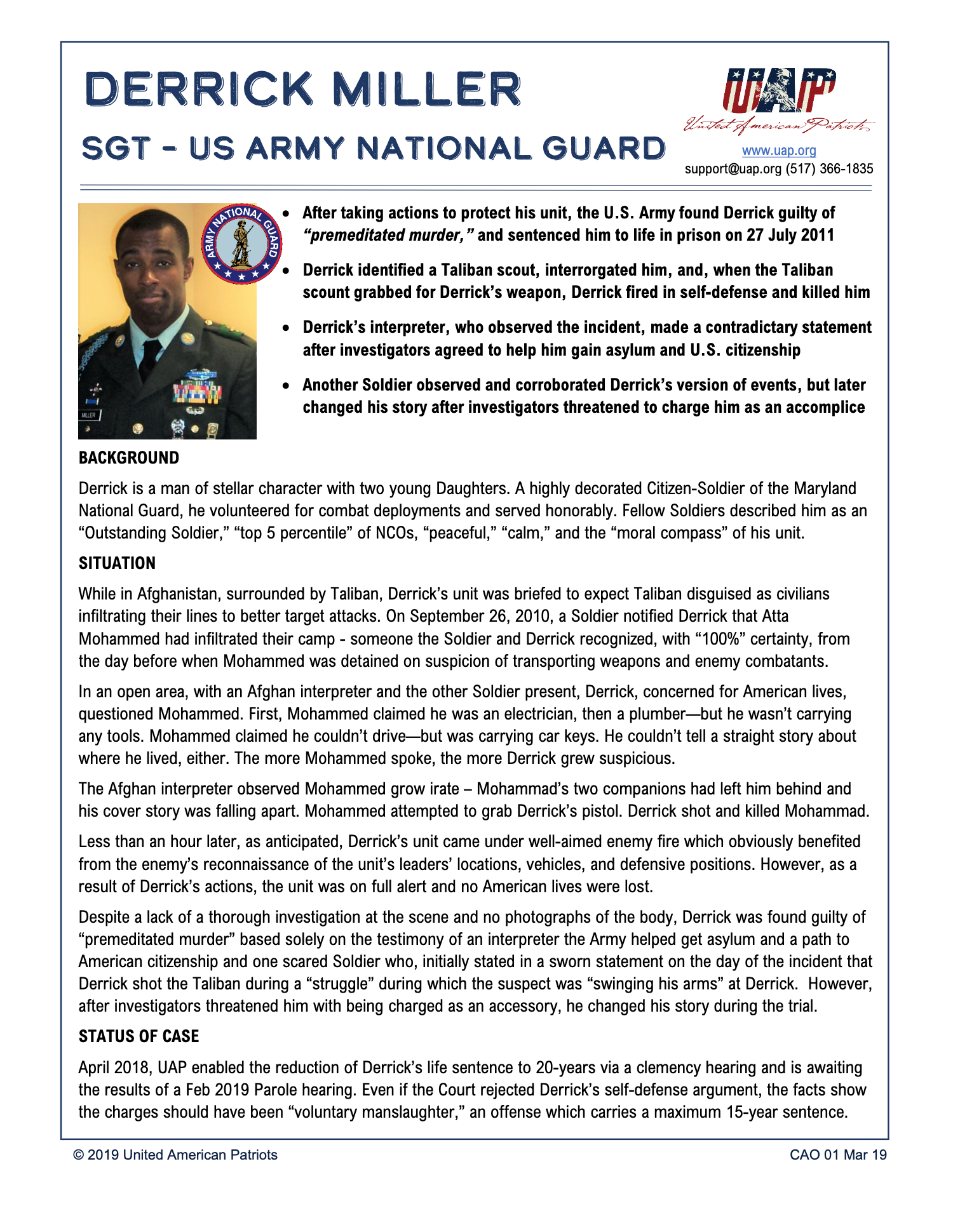 This column was originally published at The Old School Patriot.
The views expressed in CCNS member articles are not necessarily the views or positions of the entire CCNS. They are the views of the authors, who are members of the CCNS.